Plan Your Career Path.
On this page, you will find an overview of the masterclass system, and a summary of each module we offer.
For the full package, you can either click on the picture below to view our online brochure, or download it in PDF by clicking on the button below. Please note that the brochure was designed for computer screens, not phones.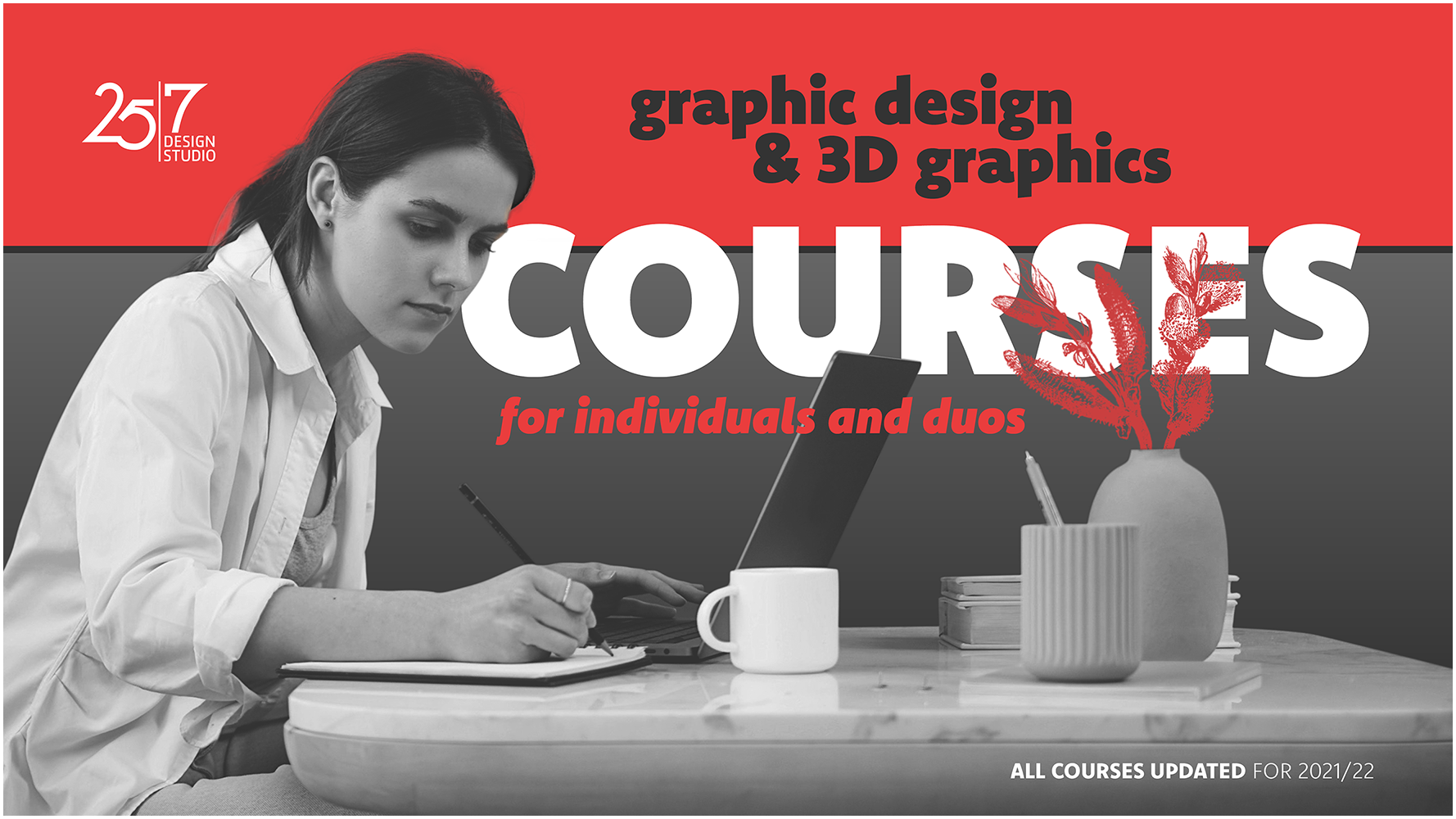 DOWNLOAD THE PDF
Our two masterclasses are made up of smaller modules that are organised into two categories: General Studies and Advanced Studies. Most of the modules depend on one another, as you can see on their respective diagrams below.

The General Studies modules (the red ones) are numbered. This is because they must be taken in order, while the Advanced Studies modules (the blue ones) can be taken in the order you choose (with the exception of Character Rigging, and Digital Design II, which is similarly built upon Digital Design I).

In order to take the Advanced Studies modules, one must first complete the required General Studies, or prove their equivalent knowledge.

If you have any questions, don't be shy. Contact us!
The Graphic Design Masterclass
The modules in this masterclass can guide you to become a graphic designer, who is trained in visual communication, identity design and branding; vector and raster graphics, print and digital design, UI/UX and webdesign, retouching, and publishing.

The four modules in the General Studies provide proficiency to start a career as a general graphic designer, and the Advanced studies lead to industry-recognized specialisations, such as digital designer, UI/UX designer, or retoucher.

This is an Adobe Creative Cloud based masterclass.
GENERAL STUDIES
ADVANCED STUDIES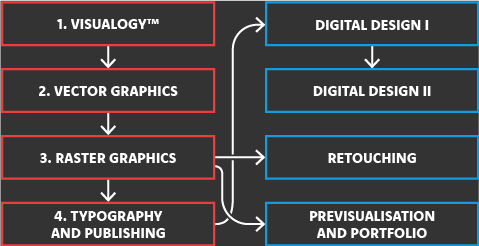 The 3D Graphics Masterclass
Our 3D masterclass covers every area a 3D generalist needs, but it also offers flexible routes to several specialisations. Although some modules cover visual effects and rendering techniques, we generally aim for careers in the video game industry.

These professions are dynamically evolving at a fast pace, so we keep our modules up-to-date, and teach industry-standard workflows.

We use Maya, Zbrush, Substance 3D Painter & Sampler, Marmoset Toolbag and Arnold in this masterclass. However, most of the methods and techniques are universal and can easily be applied later on to other software packages.
GENERAL STUDIES
ADVANCED STUDIES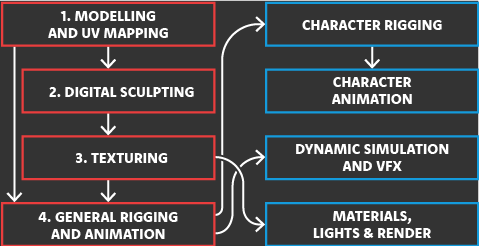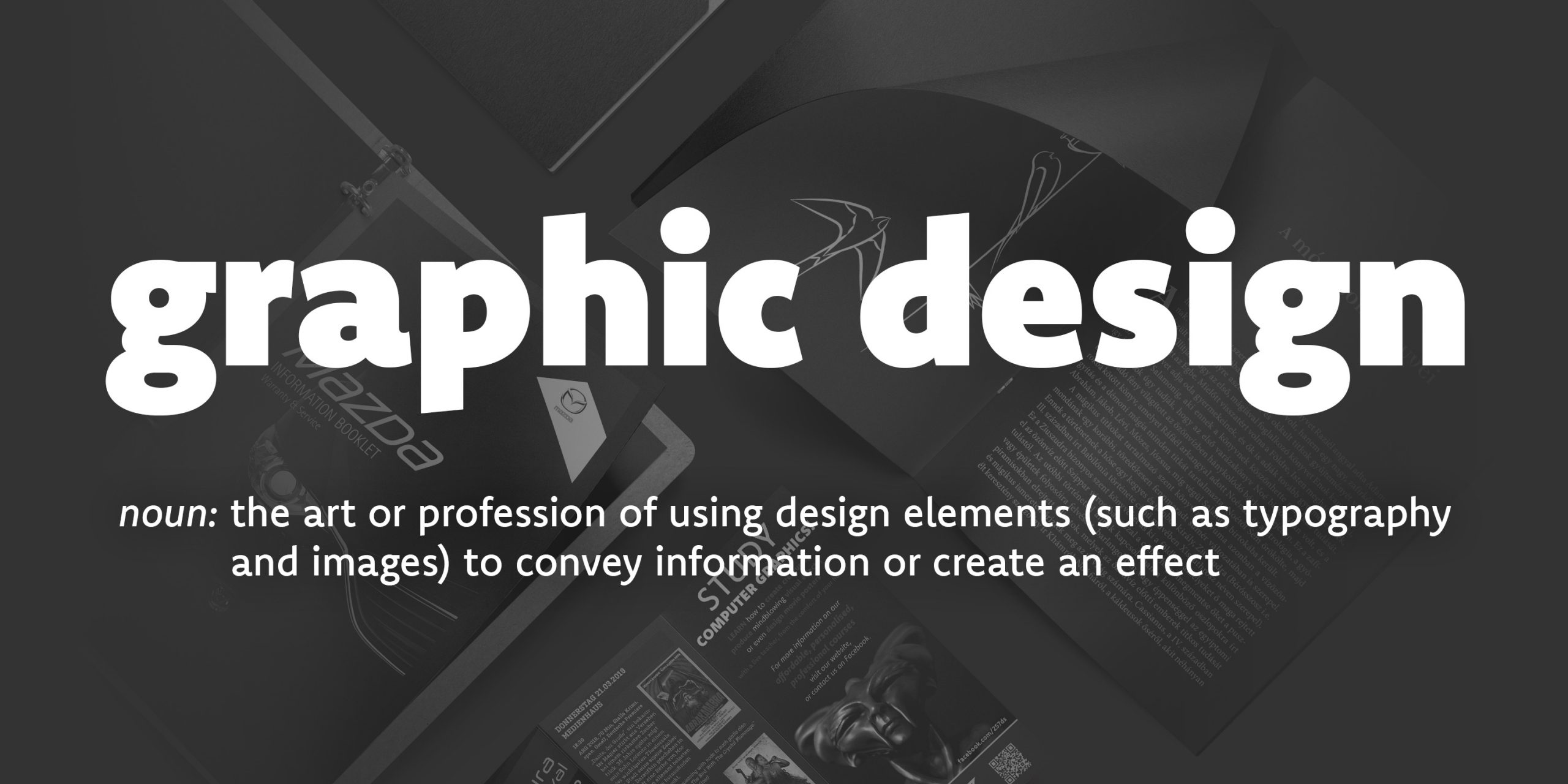 General Studies in Graphic Design
To learn more, including price and thematics, click the corresponding icon of each module.
These modules offer the essential knowledge that every graphic designer should have, regardless of specialisation. The first module, Visualogy™ is mainly theoretical, and all the rest use industry-standard software. Instead of focusing primarily on software usage, we're aiming to understand the profession, providing up-to-date know-how, and a skillset that is beneficial both practically and theoretically.
Advanced Studies in Graphic Design
To learn more, including price and thematics, click the corresponding icon of each module.
The contemporary approach in the graphic design-related professions dictates that most everyone needs to have at least one or two specialisations. As the expected toolset grew and changed with the evolution of the industry, the "classic" graphic designer skills became essential (as described in the General Studies part of the masterclass), and other, mainly digital techniques were added on top. These modules offer tools and techniques for the Digital Designer Specialisation (in which you can learn webdesign and UI/UX design), and retouching, previsualisation and portfolio creation. The last module also introduces basic 3D graphics, an increasingly sought-after skill for almost every designer.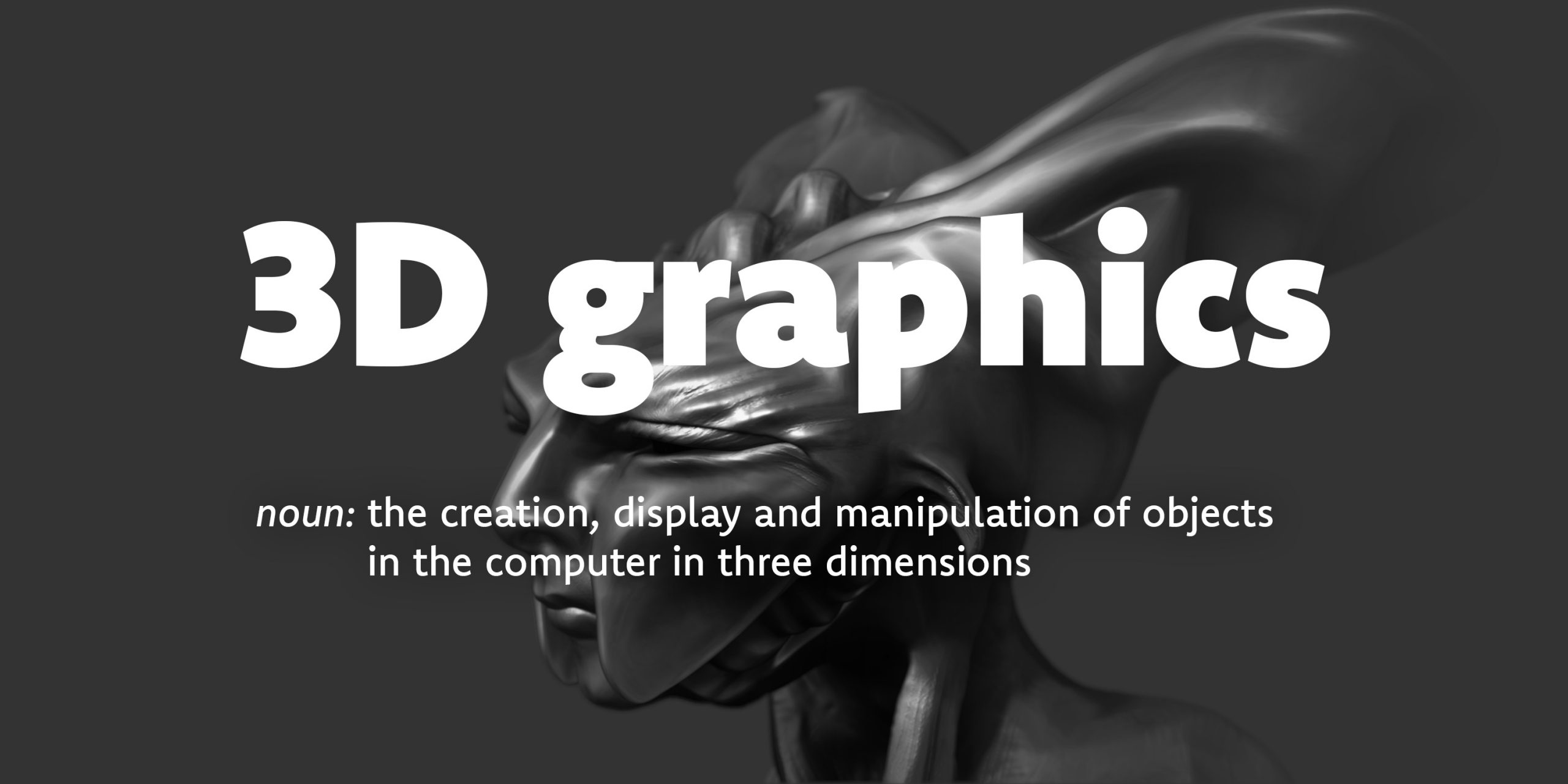 General Studies in 3D Graphics
To learn more, including price and thematics, click the corresponding icon of each module.
The field of 3D graphics is dynamically evolving, and its popularity has skyrocketed in recent years. Out of the many uses of 3D, our masterclass focuses on what is required in video game development, although we do offer a course on visual effects and also one on rendering, too. Some of the modules are built upon one another, and some are a prerequisite to others. If you are new to 3D, then Modelling and UV Mapping is a must. If you already know the essentials, feel free to send us your portfolio, and we will recommend where to pick up in the masterclass.
Advanced Studies in 3D Graphics
To learn more, including price and thematics, click the corresponding icon of each module.
These modules offer entrance to different specialisations, like character rigging and animation, visual effects, or shading, lighting, and rendering. Please read carefully through the requirements before choosing them, or if you cannot decide, feel free to contact us for more information.
Lower prices, simplified options.
WE ARE INTRODUCING SIMPLIFIED PRICING, MORE AFFORDABLE COURSES, AND A PERMANENTLY HALF PRICE OPTION WHEN FORMING A DUO WITH SOMEONE.
DUOS: 50% OFF
£ 138

/student
4 lessons, paid in advance
The best price tag we've got.
Team projects.
Adjusted thematics.
INDIVIDUALS
old price: £ 342
£ 276
4 lessons, paid in advance
Great value flexibility.
New, more affordable price.
Class recordings available.
SINGLE LESSON
£ 69
90 MINUTES TO ASK ANYTHING
Choose your own subject.
Or have a sneak peek at something.
Full flexibility, zero commitment.
Each lesson is 90 minutes long. Please read the Curriculum (above) for more details.
There are limited spots available—grab yours while you can.